Federation Stellar Cartography

Welcome to Federation Stellar Cartography, where you will find out how each of the species of our Federation reached out into space alone before meeting, and later uniting to become the mighty bastions of freedom and decency they now are. Starting with the founding members themselves and their own colonising efforts before the forming of the Federation, we'll move on through time in roughly 20-year increments until we reach local space as we know it as of 2380.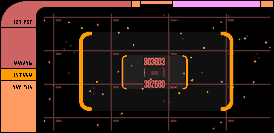 2160
Core Sectors - The Federation Founding Members
For an explanation on the layout of this chart and motivations behind it, read this short essay on the topic.
| | |
| --- | --- |
| | This chart details the colonies founded by the main members of the Federation before the Federation was formed. |
2270
Close Ups - The Federation
| | |
| --- | --- |
| | This chart details the Federation core sectors in 2270 after the events of The Original Series. |
| | This chart details the Federation-Romulan border region in 2270 after the events of The Original Series. |
| | This chart details the Federation-Klingon border region in 2270 after the events of The Original Series. |